My Blog
Posts for: November, 2016
By DeMarco Family Dental
November 16, 2016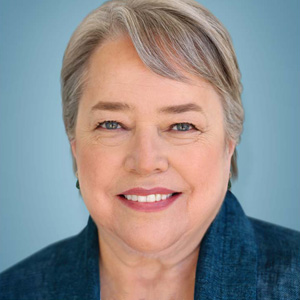 In her decades-long career, renowned actress Kathy Bates has won Golden Globes, Emmys, and many other honors. Bates began acting in her twenties, but didn't achieve national recognition until she won the best actress Oscar for Misery — when she was 42 years old! "I was told early on that because of my physique and my look, I'd probably blossom more in my middle age," she recently told Dear Doctor magazine. "[That] has certainly been true." So if there's one lesson we can take from her success, it might be that persistence pays off.
When it comes to her smile, Kathy also recognizes the value of persistence. Now 67, the veteran actress had orthodontic treatment in her 50's to straighten her teeth. Yet she is still conscientious about wearing her retainer. "I wear a retainer every night," she said. "I got lazy about it once, and then it was very difficult to put the retainer back in. So I was aware that the teeth really do move."
Indeed they do. In fact, the ability to move teeth is what makes orthodontic treatment work. By applying consistent and gentle forces, the teeth can be shifted into better positions in the smile. That's called the active stage of orthodontic treatment. Once that stage is over, another begins: the retention stage. The purpose of retention is to keep that straightened smile looking as good as it did when the braces came off. And that's where the retainer comes in.
There are several different kinds of retainers, but all have the same purpose: To hold the teeth in their new positions and keep them from shifting back to where they were. We sometimes say teeth have a "memory" — not literally, but in the sense that if left alone, teeth tend to migrate back to their former locations. And if you've worn orthodontic appliances, like braces or aligners, that means right back where you started before treatment.
By holding the teeth in place, retainers help stabilize them in their new positions. They allow new bone and ligaments to re-form and mature around them, and give the gums time to remodel themselves. This process can take months to years to be complete. But you may not need to wear a retainer all the time: Often, removable retainers are worn 24 hours a day at first; later they are worn only at night. We will let you know what's best in your individual situation.
So take a tip from Kathy Bates, star of the hit TV series American Horror Story, and wear your retainer as instructed. That's the best way to keep your straight new smile from changing back to the way it was — and to keep a bad dream from coming true.
If you would like more information about orthodontic retainers, please contact us or schedule an appointment for a consultation. You can learn more about this topic in the Dear Doctor magazine articles "Why Orthodontic Retainers?" and "The Importance of Orthodontic Retainers." The interview with Kathy Bates appears in the latest issue of Dear Doctor.
By DeMarco Family Dental
November 01, 2016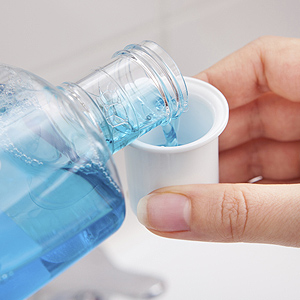 Many people use a mouthrinse as part of their daily oral hygiene. If you'd also like to include a mouthrinse in your regimen, the kind you choose will depend on what you want it to do for you.
If your main desire is fresh breath, then a cosmetic rinse that imparts a minty smell to the mouth should fit the bill. That, however, is all they do — cosmetic mouthrinses don't contribute to oral health beyond your personal satisfaction that your breath is free of bad odors. But, if you want more — added protection against dental disease, for example — then you'll need to consider a therapeutic mouthrinse.
Therapeutic mouthrinses are usually described as anti-cariogenic (prevents decay) or anti-bacterial, and include both over-the-counter (OTC) and prescription rinses. Their purpose is to either strengthen teeth or reduce the mouth's bacterial levels. Of the OTC variety, most contain a small amount of sodium fluoride, which can strengthen tooth enamel. They've proven highly effective: a number of studies show using a sodium fluoride mouthrinse in conjunction with brushing and flossing reduces the chances of new cavities forming.
A number of OTC rinses also have an anti-bacterial effect, usually provided by active ingredients such as triclosan, zinc or essential oils like menthol. Even a slight reduction in bacteria can help lessen the chances of gingivitis (gum inflammation), an early form of periodontal (gum) disease. Reducing bacteria levels may also help alleviate bad breath.
Some individuals, though, have higher than normal levels of bacteria, or a systemic weakness in fighting certain bacterial strains. If this is your case, you might benefit from a prescribed mouthrinse intended to lower bacterial levels. Most prescription mouthrinses contain chlorhexidine, which has been amply demonstrated as an effective anti-bacterial control of tooth decay and gum disease. Chlorhexidine prevents bacteria from adhering to the teeth and so disrupts plaque buildup, the main cause of dental disease. Its prolonged use will result in the dark staining of teeth in some people, but this can be removed during dental cleanings and teeth polishing. Long-term use is generally not preferred compared to getting the proper attention from regular cleanings and examinations.
If you would like more advice on adding a mouthrinse to your daily hygiene regimen, especially to help reduce your risk of dental disease, please feel free to discuss this with us at your next checkup. Regardless of which type of mouthrinse you choose, they should always be used as a complement to daily brushing and flossing, along with regular dental cleanings and checkups.
For more information on mouthrinses, please contact us or schedule an appointment for a consultation. You can also learn more about this topic by reading the Dear Doctor magazine article "Mouthrinses."