My Blog
Posts for: October, 2017
By DeMarco Family Dental
October 29, 2017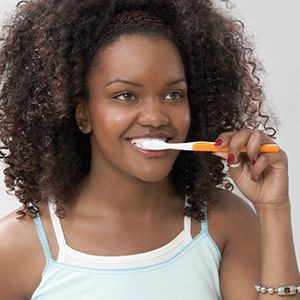 After several treatment sessions your periodontal (gum) disease is under control. But, while we may have won this battle, the war rages on. To keep an infection from re-occurring we'll have to remain on guard.
Gum disease begins and thrives on a thin film of bacteria and food particles on tooth surfaces called plaque. The infection usually begins as gingivitis, which causes the gums to become red and swollen (inflamed). Untreated it can develop into periodontitis, a more advanced form that progresses deeper into the gum tissues resulting in bone loss.
To treat the disease, we must remove all the plaque and calculus (hardened plaque deposits) we can find no matter how deeply they've penetrated below the gum line. Since the deeper it extends the more likely surgical techniques may be necessary to consider, it's better to catch the disease in its earliest stages when plaque can be removed with hand instruments or ultrasonic equipment.
The appropriate treatment technique can effectively stop and even reverse gum disease's effects — but it won't change your susceptibility. Constant vigilance is the best way to significantly reduce your risk of another episode. In this case, our prevention goal is the same as in treatment: remove plaque.
It begins with you learning and applying effective brushing and flossing techniques, and being consistent with these habits every day. As your dentist, we play a role too: we may need to see you as often as every few weeks or quarter to perform meticulous cleaning above and below the gum line. We may also perform procedures on your gums to make it easier to maintain them and your teeth, including correcting root surface irregularities that can accumulate plaque.
Our aim is to reduce the chances of another infection as much as possible. "Fighting the good fight" calls for attention, diligence and effort — but the reward is continuing good health for your teeth and gums.
If you would like more information on continuing dental care after gum disease, please contact us or schedule an appointment for a consultation. You can also learn more about this topic by reading the Dear Doctor magazine article "Periodontal Cleanings."
By DeMarco Family Dental
October 14, 2017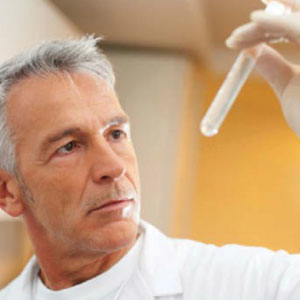 Saliva probably doesn't rate high on your amazement meter. You're more likely to notice its absence and the dry irritation that results.
But you might be more impressed with this unsung bodily fluid if you knew all the things it does. It's definitely a multi-tasker, performing a number of jobs (including aiding in digestion) that not only keep your oral health on track, but your general well-being too. And there are even new testing methods where saliva may even tell us when you're not doing so well.
Here are 3 more tasks your saliva is doing for your mouth right now that truly makes it amazing.
Cleansing. Your teeth's chewing action shreds food so it's easier to digest. But that also leaves behind tiny particles in your mouth. Bacteria feast on these particles (especially carbohydrates like sugar) and produce acid as a byproduct, which can increase your risk of tooth decay. Saliva serves as a kind of "rinse cycle" for your mouth, helping to wash a good bit of these errant particles down your throat and away from hungry bacteria.
Defense. Speaking of bacteria, your mouth is home to millions of them. While most are harmless or even beneficial, a fraction can harm your teeth and gums. Saliva is your first line of defense, emitting an antibody known as Immunoglobulin A that targets these bacteria. Saliva also produces an antibacterial substance called lyzozyme that prevents bacteria from growing.
Enamel Protection. Although it's the strongest substance in the body, your teeth's enamel can't withstand the effects of mouth acid, the by-product of bacterial feeding and growth. Acid levels naturally rise after eating; but even this sudden rise can begin the process of demineralization where minerals in enamel dissolve. Saliva saves the day by first neutralizing the acid and restoring the mouth's normal pH in about thirty minutes to an hour. It also helps restore minerals in enamel, a process called remineralization. It's all in a day's work for this remarkable fluid.
If you would like more information on the importance of saliva to oral health, please contact us or schedule an appointment for a consultation. You can also learn more about this topic by reading the Dear Doctor magazine article "Saliva: How it is used to Diagnose Disease."