My Blog
Posts for: April, 2018
By DeMarco Family Dental
April 23, 2018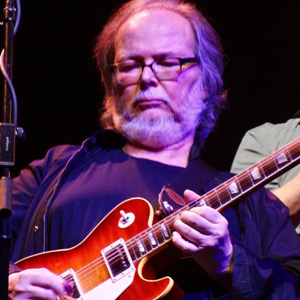 Fans of the legendary rock band Steely Dan received some sad news a few months ago: Co-founder Walter Becker died unexpectedly at the age of 67. The cause of his death was an aggressive form of esophageal cancer. This disease, which is related to oral cancer, may not get as much attention as some others. Yet Becker's name is the latest addition to the list of well-known people whose lives it has cut short—including actor Humphrey Bogart, writer Christopher Hitchens, and TV personality Richard Dawson.
As its name implies, esophageal cancer affects the esophagus: the long, hollow tube that joins the throat to the stomach. Solid and liquid foods taken into the mouth pass through this tube on their way through the digestive system. Worldwide, it is the sixth most common cause of cancer deaths.
Like oral cancer, esophageal cancer generally does not produce obvious symptoms in its early stages. As a result, by the time these diseases are discovered, both types of cancer are most often in their later stages, and often prove difficult to treat successfully. Another similarity is that dentists can play an important role in oral and esophageal cancer detection.
Many people see dentists more often than any other health care professionals—at recommended twice-yearly checkups, for example. During routine examinations, we check the mouth, tongue, neck and throat for possible signs of oral cancer. These may include lumps, swellings, discolorations, and other abnormalities—which, fortunately, are most often harmless. Other symptoms, including persistent coughing or hoarseness, difficulty swallowing, and unexplained weight loss, are common to both oral and esophageal cancer. Chest pain, worsening heartburn or indigestion and gastroesophageal reflux disease (GERD) can also alert us to the possibility of esophageal cancer.
Cancer may be a scary subject—but early detection and treatment can offer many people the best possible outcome. If you have questions about oral or esophageal cancer, call our office or schedule a consultation. You can learn more in the Dear Doctor magazine article "Oral Cancer."
By DeMarco Family Dental
April 13, 2018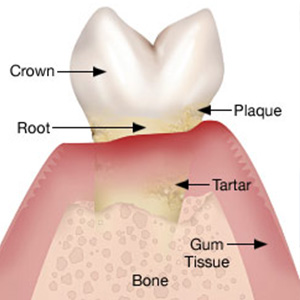 There's more to teeth than meets the eye. Hidden beneath the visible crown are the tooth's roots set within the jawbone, secured and protected by the gums from bacteria and infection. But if the gums shrink back (recede), the roots become exposed and susceptible to disease, especially at the points where multiple roots branch from each other, areas called furcations.
It all begins with periodontal (gum) disease caused by built-up bacterial plaque from insufficient brushing and flossing. The infection triggers inflammation that over time weakens gum tissues. They begin to detach from the teeth, which can eventually lead to gum recession and root exposure.
This also causes bone loss, especially at the furcations. We can detect any loss (known as a furcation invasion) and how far along it may be with x-ray imaging or by manually probing with an instrument called a periodontal probe.
There are three general classes measuring furcation invasions. In the earliest, Class I, we can feel the invasion as a slight groove; in Class II, it increases to two or more millimeters across. In Class III the bone loss extends from one side of the root all the way to the other (a "through and through").
At this stage a patient is in danger of losing the tooth, so we'll have to act promptly. This means first removing accumulated dental plaque and calculus (tartar) to stop the infection and allow the gums to heal. With severe damage, we may need to assist healing with bone and gum tissue grafting, in which we place donor grafts to serve as scaffolding for the appropriate tissue to grow upon.
You can help prevent this situation by practicing effective daily hygiene and visiting your dentist for thorough cleanings at least twice a year (or more if recommended). And at the first signs of a gum infection—swollen, reddened or bleeding gums—make an appointment as soon as possible to have it checked. The sooner we can detect and treat gum disease, the less likely a furcation invasion or worse will be in your future.
If you would like more information on gum disease diagnosis and treatment, please contact us or schedule an appointment for a consultation.